I ordered from
Sugar & Spite Bathery
some time ago and only got to reviewing it lately. When it arrived, the packaging & presentation were awesome:
I got 3 sets of 3 perfume samples, and got 2 free samples!
Customer Service
I accidentally ordered 10 instead of 9 scents, but the owner, Lysa gave me all 10 instead. I thought that was really sweet of her.
This store does have some controversy, which I was not aware of when I purchased from them. Thanks to my terrible experience with
various sketchy companies
, I'm much more wary about who I shop with now so I did do a brief search to see if there's any controversy with the brand before purchasing. Nothing turned up then, and I still can't find anything now through normal searches.
Most of the complaints apparently unfolded on a Facebook page that got scrubbed, so my only source is from the owner's blog and several redditors.
Here are comments that directly mention the issues, there's several more brief mentions of "past issues" around the sub, but most posters didn't elaborate more and continue recommending this brand:
http://www.reddit.com/r/Indiemakeupandmore/comments/23pt5q/story_time_my_reason_for_going_indie_with_perfume/
http://www.reddit.com/r/Indiemakeupandmore/comments/2byyah/secret_samples_and_a_note_about_sugar_spite/cjal2de
Here's a blog post on the owner's blog, where customers complained in the comments section:
http://themorbidthemerrier.blogspot.com.au/2012/05/please-be-patient.html
The gist of it is that Lysa had opened a few stores before, then closed them without sending the products people bought, disappearing with people's money. She then
lied about having refunded everyone
, when no one received any refunds yet.
Lysa's rebuttal
to those accusations is that she never planned on running away with people's money - it's just that too many people requested refunds after she went well beyond her TAT, and she ended up not having any money to fulfil orders or give refunds. Thus, she was forced to keep opening new stores to earn money to fulfill past orders. So it was more of a matter of poor cashflow management rather than malice.
I trust /u/Saffrin and her account completely, and I definitely agree she has the right to be incredibly pissed. There's just so many ways to fix a cashflow problem, and in my experience, indie buyers are understanding to a fault when it comes to giving owners leeway. I'm definitely incredibly relieved my order came on time after my experience with Ophelia's Apothecary.
Lying about having solved a problem when you haven't is also another big issue I have. I'm ok with mistakes, lying about them is a huge issue. People only got their money back 11 months later (March 2013), despite claims that
refunds have were on the way 3-4 months
prior to that (Nov 2012).
All this did happen over a year ago, and so far, it looks like the owner has cleaned up her act. I haven't encountered anyone complaining of recent problems, and I personally had no issues. The TAT I got was good:
Ordered: July 21
Shipped: July 23
If anyone has further bad experiences, please let me know and I promise I will amend this.
Perfume Oils General Review
The throw's very strong, and you can smell some notes wafting around as you type if you put it on the back of your hand. You'll have to go about whispering distance to get the full scent though. It stays like this for about 2 1/2h. You'll have to smell it close to the skin afterwards, but they linger on your skin for 9+h.
These perfumes unfortunately don't agree with me, since a lot of them have that very heavy, old lady musk note. A bunch of them also has that headache-inducing "perfume" smell. I'm kinda sad since I've heard great things about these scents, so I tried enlisting my sister to see if her skin will have better luck. She quit on me after 2 days and 4 perfumes, telling me to stop making her "smell weird". :(
Unfortunately for me, my usual guinea pig (the bf), is currently on a business trip so I have no one else to test the scents on.
Apple Sugar
"Delicious, juicy apples and a heaping spoonful of pure sugar. Wonderfully sweet, yet somehow all grown up."
This is that artificial apple smell, with something that smells old and vanilla. All mixed together, it smells pretty unique and less Bath & Bodyworks hand sanitizer. It was actually pretty great for about 15 minutes, until a weird "off" smell I can't place starts emerging. The "off" smell gets stronger until you can finally identify it..it smells those really cheap clays they used to sell in small stores in Singapore. It's oily, and it melts and stains. There's also a distinct chemical smell that smells so bad.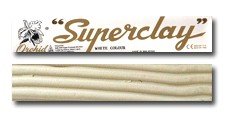 This is the highest resolution I can find. Probably because letting customers zoom in will reveal just how shitty it is.
Image courtesy of Syarikat PPP Paper Products SDN BHD on alibaba.com
I'm not even sure they sell them anymore.
TL;DR:
Melting apple-scented cheap clay.
Baltus
"Pumpkin, shiny cranberries, black fig, 3 musks and 2 sandalwoods, swirled with bittersweet cocoa and a shot of espresso. Indulgent!!"
This is extremely sweet. Smells kinda like a burnt coffee caramel cake where everything just smells way too sweet and heavy. There's something vaguely perfume-y in this, but the burnt coffee caramel cake smell is still there, so the effect is a very chemical-y scent. Not artificial since this doesn't smell close to anything I've ever smelled before, it's chemical-y. It ends up smelling cloyingly nauseating.
TL;DR:
Coffee burning in a chemistry lab after some idiot's experiment went horribly wrong and just stopped short of creating an explosion.
Which is what happens when you follow lab safety procedures recommended by fashion magazines.
Awesome photo by Anton Tokarev
Overview:
I heard this scent recommended several times on /r/indiemakeupandmore, so I tried it on my sister to see if it'll smell better on her. It's less sweet on her, so it's much better, but there's still a chemical-y scent to the coffee. We both can't place what that chemical-y scent is. She hates coffee and can't stand the chemical-y scent, so she's not a fan.
Brewster
"Buttercream icing, candied violets, and vanilla cake"
This starts of as leather and flat beer, with that very sweet smell beer that's gone flat tends to have. Then it just changes. There's a roomspray floral smell coming out, and it got a bit musky. It smells a bit like an office building. There's a cool, clinical smell, only there's also a bit of a sweet smell that smells almost like Coke that's gone flat. As this dries down, it becomes old lady musk.
TL;DR:
Old lady musk roomspray.
Egyptian Fig
"Creamy, dreamy Egyptian Musk and plump figs"
Again there's that heavy, musky, old lady perfume smell that sears your nose. There's a fig scent, which smells like a sweet watery fruit scent to me. The's a bit of a cottony scent too, but it's mostly old lady musky perfume. It smells a lot like perfume-y baby oil. I'll need to do a comparison with Katrina later. It keeps getting sweeter and heavier as it dries down.
TL;DR:
Overly perfumed grandma giving a traumatized baby a hug.
This was too perfect not to use...
Image courtesy of thepioneerwoman.com
Histoires des Amoureaux
"A little Eden, a little de Sade. leather, juicy red apple, a serpent slither of pepper and spice, green grass, and sweat."
There's that leather note that smells very plasticky and watery in this. It gets more blue until it smells like very watery plastic florals for a while, but then goes back to just a simple artificial leather note. The kind that smells almost like plastic chairs. Not a fan of this.
TL;DR:
Plastic chairs.
Overview:
I tried this on my sister after reading the notes since I can't smell any apple on me. I guess my skin amped up the leather. On her, it's a great artificial apple smell that's slightly tainted by that watery & plasticky type of artificial leather. Unfortunately, her skin ate up the smell fast and by 10 minutes, it's just sweet, plasticky water and nothing else. She likes it, but thinks it lacks depth.
Kalopsia
"Raw, sweet honey, amber syrup, ancient spices, and black tea leaves."
I already got worried when I did a cold sniff since it smells very sugary on the bottle, and sure enough, it's a sugar bomb on me. It's a very heavy, musky sugar too. I think there's patchouli in this, because it smells like old people. There's also a slightly sterilized, medicated smell in this, so it smells like an old woman wearing a very heavy, musky and sweet perfume, who's drugged up in the hospital.
After 5-10 minutes, it got less heavy and now it's a cool sort of sweetness with that old smell. So now it smells like a loveable, slightly dotty grandma who's still young at heart and loves bustling around the neighbourhood grandmothering everyone. It's a scent that makes you smile -but it's old. After the 15 min mark, the coolness reveals itself to be a spearmint sort of smell.
TL;DR:
Loveable, slightly dotty grandma who goes around offering mints to everyone.
The happy face of someone with easy access to drugs.
Image courtesy of nursinghomecare.ie
Katrina
"A trio of white flowers, smoky almond, and spiced pumpkin."


It starts of like a cottony baby oil sort of smell with some greenness to it. As time goes on, it just smells like perfume-y baby oil. The perfume-y part is the kind that's cloying, sears your nose and gives you a headache. Smells a lot like Egyptian Fig, so I need to do a comparison.

TL;DR: Baby oil trying to go high end but flopping.
Overview:
After comparing it with Egyptian Fig, they're definitely different. Egyptian Fig is way more sweet and old lady musk. Katrina is more cottony and almost soapy. When they dry down, Egyptian Fig becomes a very sweet, heavy, headache-inducing musk, while Katrina smells like medicinal sandalwood.
Mathilda
"A perfectly perfect marriage of juicy red apple, hay, sweet figs, and skin musk."
In the bottle, this smells deliciously of artificial apples and on the skin, it smells like a musky floral with artificial apples at first. The musky floral part gets soapy with time, and there's also that sharp perfume smell. Not sure how to describe it except for that generic heavy and cloying cheap perfume sort of smell that gives you a headache. This heavy & cloying cheap perfume sort of smell dominates until the apple can be barely detected.

TL;DR: Generic cheap perfume that may vaguely have apples. :(

Overview: My sister initially hated the smell, saying she smells like a toilet fragrance. Eventually, it calms down a bit and ends up smelling like an apple hand wash.


Milk & Sandalwood
"The perfect balance between the innocent whiteness of creamy milk, darkened by earthy sandalwood"
This smells like powdery sandalwood, with bursts of cottony, small yellow flowers. Starts of as sandalwood with a cool, milky sort of smell (not the artificial milk, thank gods). As it goes, the "milk" just goes powdery and makes this smell almost like a very high end baby powder that's scented with sandalwood. By 30 minutes, the sandalwood blends with the powdery smells and the resulting smell a mostly cottony, powdery sprigs of small, yellow flowers with hints of something woodsy in the background. It's a cute scent I can imagine on very, very pampered billionaire babies.
The powdery smell can be cloying for some people though, and it did get heavy and headache-inducing at times for me.

TL;DR: Billionaire babies.
Nocturne
"Black Tea, Vanilla, Spice Cookie, Oakmoss, Cedar, Sandalwood"
Again, there's that cloying perfume-y smell. It starts of smelling like a watery ginger milk candy, but with a heavy, sickeningly sweet, musky perfume smell. If this doesn't have that cloying perfume smell, this would be such a great scent! If you power through that cloying smell, it does get slightly better after 30 min. It's still there, but less headache-inducing. By now, the smell morphs into a heavily sweetened cinnamon cream with slightly medicinal wood smell.
TL;DR:
A grandma wearing too much perfume offering ginger milk candies, but instead gives you Chinese medicine mixed with heavily sweetened cinnamon cream to hide the taste.
Look at her, scheming away. You can't trust those grannies..
Image courtesy of scientificamerican.com
Overview:
I tried it on my sister and there's less of the old lady musky perfume smell on her, but there's a very off smell. She says she smells exactly like
cincau
, the Indonesian kind that's black in colour.
Looks like this. It's slightly different in taste from grass jelly, and I'm not sure I can describe the difference. Tastes great, I promise!
I personally think it smells better on her. There's definitely that
cincau
smell, but it smells more like a
cincau
dessert that has ginger
gula melaka
(coconut palm sugar) drizzled over it.
Mystery Halloween Sneak Peak Scent
This was given to me as a free sample, unlabelled. I got their newsletter with their upcoming Halloween scents, so I'm going to guess what I got based on the descriptions.
I smell coffee, with perfumed caramel and cream. There's a wateriness to this that makes you feel like you're smelling actual liquid coffee. I love coffee scents and this smells like a generic "coffee" scent that I normally would like, only there's that "perfumed" base that I don't like that much. Is there patchouli in this? There also something that smells like old, yellowing paper. If I have to give a concise description of this scent...
TL;DR:
decaying perfumed grandma dowsed in coffee.
Here are the Halloween scents:
SINISTER: Black licorice whips, tea leaves, and incense smoke from darkened caravans. (lotion, soap, perfume, bath crumbles, scrub)
SOMETHING WICKED: Creamy pumpkin, plump apples, anise, and a faint breeze carrying the scent of bonfires in the distance. (perfume, lotion, soap, scrub)
DIABOLIQUE: Orange blossoms dripping with sticky black honey, warm gingerbread, 3 vanillas, tea leaves and aloeswood (perfume, lotion, bath crumbles, sugar scrub)
BABYLON: Wood, twisted roots, damp earth, resin, incense smoke, red musk, oud and a waft of blood red cranberries. (perfume only)
CARNIVALE MACABRE: A steaming cup of espresso, butter chocolate, black patchouli, and tiny spiced muffins sprinkled with cracked pepper and crumbles of hazelnut. (perfume, lotion, scrub, soap)
GRIMOIRE: Ancient dusty spices, fire, smoke, charred wood, and turned earth. (perfume only)
I'm guessing I got Carnivale Macabre!