Finally managed to squeeze in more reviews! Part 1 of the Possets'
Sicilian Seduction
collection can be found
here.
The sillage & longevity of the other scents don't differ at all from the Gelato scents. Just a quick recap: the sillage is rather weak and you need to get to whispering to get the full range of the scent, though you can smell some notes wafting at casual conversation distance. The longevity is great though, and the scent stays at this strength for about 2-3h. You'll smell faint, lingering traces on your skin for up to 12h.
So on to scent reviews...done blind as always until I finish the entire review. I only write an overview if the notes surprise me.
______
Cannoli
"There was never anything so very soul fulfilling as these deep fried tubes of the lightest crust filled with sweetened ricotta cheese."
Holy crap! It smells like actual cannoli! Like you can smell the crispy crust and everything! I can practically taste the crunchiness in my mouth! And the creamy ricotta cheese filling, oh yes...the delicious filling. I'm craving cannoli now so I'm going to post this picture right here so you crave it too...
After an hour, it turns into sweet popcorn butter on mefor some reason. It's still good, but not as awesome as the initial cannoli smell.
TL;DR: Cannoli.


______
Doric
"Nag Champa always makes me think of hot hot days and hot hott nights, Fresh green skinned melon scent blends perfectly with it as does red honeysuckle."
It smells mostly like a watermelon bubblegum. With a waxiness to it. I can sense this scent is struggling to smell more adult than kiddie, and there is a cool, light floral scent floating up, but it totally got punched down and the scent is mostly just waxy watermelon bubblegum.
It's a scent I definitely would go crazy over as a kid and I'll still go crazy over a lip balm/bubble gum scented with this scent (minus the waxy part), but I'm too old to wear it as a perfume.
TL;DR:
Waxy watermelon bubblegum.
Overview:
Oh darn it! The nag champa in this isn't in the forefront. I know it's there, quietly making this scent what it is, but it's not going, "BAM! Nag champa!"
It's kinda sad since Possets' nag champa is great (see Prestidigitazione).
______
Fiore di Profumo
"The beautiful flowers for which Sicily is famous, along with a few notes which are enhancements for the whole. Acacia with its honey scent, neroli, the whiff of lime and the artful addition of a bit of linden blossom to hold the whole together. A bouquet perfume held together with the lime juice."
The first smell that bursts on your skin is amazing. It's lemon with a spicy green wood scent to it that's very unisex and smells like a very high end perfume. Then it calms down to a waxy, woody floral. It smells like one of those flowers with thick, white petals, coated in wax. I like it and it still smells like a high end perfume, but the initial smell was so great, I can't help but feel a bit disappointed. I also notice a bit of a "dirty" smell to this that's very, very subtle and I can't put my finger on it. It's hardly noticeable on me, but I can see it getting amped up on some people so that's something to watch out for.
My skin eats up this scent and it's pretty faint and you have to struggle to smell it on your skin by 2h. It's not bad, but definitely relatively short compared to other Possets scents.
TL;DR:
Waxed white flower with thick petals and wood.
______
Mafia
"This perfume is an amazing tour de force featuring one of the most beautiful melon fragrances anywhere with a lovely neroli. The requisite lemon and Mediterranean jasmine which only blooms around June. Strong, complex, sexy as hell, slightly sinful (Ok, very sinful). This one is redolent with osmanthus, incense, and distant orange groves in full bloom."
This is an awesome blue, dirty jasmines scent, with a hint of something candy-ish. The cool blue note makes this smell clean, the jasmines make it elegant, the candy-scent makes it fun and the dirtiness just adds a dark twist to this scent that just makes you sit up and pay attention. This scent is a bundle of contradictions mushed together and turned awesome. It's so hard to describe this scent. If I'm picking a picture to advertise this scent, I'd pick this:
As you guys can guess, I'm a huge fan of Margarita Kareva. I keep picking her photos. XD
Elegant with a dark twist, cool and just the barest hint of frivolity.
I'm getting a full bottle of this. I love jasmines, but I have to be careful with it in Indonesia because it's the flowers you traditionally use to bury the dead. So I'll smell like I hopped out of the grave to some people, and that's a pretty creepy impression to give. I have to admit there's a smell that smells a lot like wilting jasmines in a funeral parlor, but the blue notes and the slight candy twists this scent into a safe-for-Indonesia scent. It has all the elegance of jasmines without smelling like an Indonesian zombie.
TL;DR:
Blue, dirty jasmines with tiny hint of candy.
______
Medusa
"To celebrate the loveliness which Medusa lost Possets has come up with a coconut fragrance which is latticed throughout with a kiss of olive blossom, a hint of myrtle, and a very small amount of stone"
It starts of as orange creamsicle and then a powder room smells starts coming in. Eventually, you can identify the smell as a very powdery and heavy type of floral musk. I've once had a perfume called Damask Rose (got it as a gift, can't remember the brand since I didn't like it and gave it away) which just smells like a heavy, powdery, candied rose, and this smells like that. With orange creamsicle fighting for dominance. The smell keeps wavering between the two until it finally calms down after about 30 minutes. It smell like a slightly waxy, powdery candied flower and sunblock.
TL;DR:
A high end, powdery floral sunblock that's designed to appeal to rich women in their 40s.
I'm cheating here, Carmen Dell'Orefice isn't actually 40...she's in her 80s here. Yup. She's the world's oldest supermodel and I hope I age like her!
Found on luxo.co.za ..if anyone knows the original photographer, let me know!
Overview:
Ok, so now I know for sure that Possets' coconut notes turn sunblock smelling on me. Something to watch out for if you have similar skin chemistry to me.
______
Prestidigitazione
"The word means magic in Italian. Black fig, thick nag champa, black coconut, black smooth balm-like labdanum. Comforting sex here, very summery but heavy and dark as black magic itself. The opening is all sweetness and then it cuddles down to a sexy dark love sauce. The complexity of fig is brought to the fore here."
This is the best nag champa smell I've yet encountered. Nag Champa notes often ends up smelling like smelly, gamey milk (specifically buffalo milk) to me, but this smells like actual nag champa. It also smells really clean, woody and elegant, which makes me think of a high end furniture show room selling Indonesian furniture designed to appeal to the foreign crowd, who want something foreign but not
too
foreign. It's the kind that looks more like an art gallery, and you'll need an appointment to get in so a perfectly coiffed woman in a pristine suit will show you the 2-3 pieces they have in there. And those 2-3 pieces of furniture end up designed in a very elegant, minimalist style,
but featuring exotic Indonesian sandalwood.
Can you tell I bought this in Indonesia? That's right, exotic.
Image courtesy of decorpad.com
I can see this scent on a now rich, middle-aged socialite who was an ex-hippie, trying to recall her hippie days by wearing a scent she believes smells like India...the grand, romanticized India that only exists in her imagination, of course. My friends in India will just go, "Why the hell do I want to smell like a temple?"
TL;DR:
High-end Indonesian furniture shop.
______
Sicilian Bride
"I have put together many of the traditional Sicilian treats you would find at a great reception: candied cherries of the most aromatic variety, a drop of banana for the thrill of its volatility."
Nyquil. Nyquil and banana liqueur. There's that strong alcohol smell with the artificial banana & cherry smell, so it really smells like banana liqueur and cherry cordial, though cherry cordials smell strongly like Nyquil to me. After about an hour, the smell takes on a powdery, soapy sort of smell to it. It smells like a powdery cherry candy soap, which is a pretty nice scent!
TL;DR:
Banana liqueur & Nyquil, miraculously transforming into powdery cherry candy soap.
______
Sicily
"All the lovely things you would associate with Sicily: oranges, pepper, lemons, the sea, musk, and passion."
You know those typical Autumn jelly candles with names like Autumn (sooo original) or Fall Harvest (someone should trademark that name and make tons of money)? The kind that has tart fruits I can't really identify, vanilla, cinnamon and woody spices in it. This smells like those candles, only it has lemon in it. The lemon calms down after about 5-10 minutes, and the result is a candy-ish Autumn jelly candle. I wouldn't classify this scent as gourmand since it doesn't smell like you can eat it. It smells like a wonderfully scented jelly candle, but still a jelly candle and you can even smell the jelly candle scent to it.
TL;DR:
Slightly more candy version of an Autumn jelly candle.
Overview:
Er...I'm not sure if I have the right scent. I tried it again and I think the peppers may be the one creating that slightly crackly spice scent a lot of Autumn candle smells have. There's definitely a jelly smell to this, and I'm not sure if it's the oranges or lemon reacting to my skin. Yup, still smells like an Autumn jelly candle.
______



Stiletto "Sicilian lemon mingles with oakmoss which vamps to galbanum, which flirts with yuzu. Strangely refreshing for such a passionate blend."

It's a woody lemon that has a masculine musk sort of scent in the beginning, but the masculine musk winds down after 5-10 minute. It's in the background giving the scent a bit of a rugged sort of feel to it, and I think it can either go gross or awesome depending on your skin chemistry. I noticed a lot of Possets' fruit notes become a bit candy/liqueur/sunblock-ish, and the lemon in this was on the brink of going full on candy on me. The scent ends up smelling either like a masculine cologne version of scented wet towels they give you in certain country clubs, or a unisex woody lemon scented bath products you'll get in in extremely expensive hotels. The kind of hotels that will get offended if they were given 5-stars and prefer a whole different rating system.

Like a lot of scents, this changes after an hour, only like a lot of Possets' scents, the smell is still at its original whispering distance throw at this time. It takes on a more powdery quality to it, and smells like a powdery, slightly woody masculine water.

TL;DR:

Unisex, woody-lemon scented products from country clubs/luxury hotels.
______

Vespi
"This fragrance is all abuzz with fabulous citrus blend of lemon and grapefruit, the zest of a tomato leaf and pepper lounging in the background."
Every had one of those beautifully presented salads that look more like a bouquet than a salad? Where even the dressing is a work of art you'll never find in grocery stores? This smells like that. There's a cool lemon zest to it but I can smell salad greens and tomatoes in it. The tomatoes and salad greens unfortunately (or fortunately, for some people) disappear after 5-10 minutes, and this smell turns into a cool & fresh, unisex lemon scent. It's very similar to Calvin Klein's unisex CK One Summer (2006):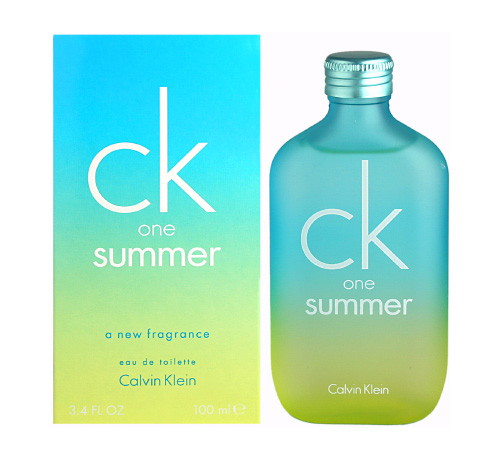 This was my favourite perfume for a while!
Image courtesy of fragrantica.com
It's definitely a great unisex blend!
TL;DR:
CK One Summer 2006 dupe