This is going to be a short review of just 3 Arcana scents I bought from /u/MAKEUP5EVER's destash (she shipped them sooo fast! She's AWESOME!). All these scents are still available for sale from
The Rhinestone Housewife
, and I can't recommend this distributor enough. Jeanine's customer service is always amazing and that's why I only go through her to get all my Arcana scents.
For my previous reviews of Arcana scents, which include a discussion of their longevity and sillage, you can click on the Arcana label on the right or
here
.
So on to reviews! As usual, reviews are done blind until the TL;DR's written.
__________________________________
Little Man in the Boat
"Peach nectar and delicate musk dripping with Tupelo honey, Clover honey, and one dainty tuberose petal."
There's a fizzy peach spritzer scent that reminds me of a Victoria's Secret scent. There's also this heavy, old lady perfume scent mingled.
After 5-10 min, the peach spritzer scent gets absorbed into the scent and the old lady bit morphed into a pretty nice scent! It becomes this soft, powdery and milky sort of floral scent you either love or hate. If you like Black Violet's Paper Dolls, you'd like this. It's one of those very girlish twee scents.
I like this better than Paper Dolls, though. There's the slightly woody honey scent I love mixed into this, making it less powdery and overly girly. So it's a more elegant version of a dolly/twee scent. I guess if I'm picking an ad for this scent, it'll be this pic:
The moment you realize the quarter life crisis has gone out of hand.
Stunning photo by Daniela Majic
It's a scent for a woman who's either:

a) In the process of going full Dolores Umbridge
b) Secretly loves the twee/dolly sort of look, but knows it's not age appropriate for her. So she tries to incorporate that fashion in elegant ways
c) A self-professed fashionista who's trying to bring twee back
TL;DR: A more elegant version of a dolly/twee sort of scent.
__________________________________
Afterglow
"The soft euphoria of white amber, vanilla bean, vanilla milk, Malbec grapes, Arcana's own Lust blend, cognac absolute, and a drop of cool peppermint."
There's a perfume-y musk as well as that slight Arabian palace scent I often get from Sumbawan oud. Unfortunately, there's a purple candy scent in this that I don't like.
By 20-30 min in, the purple scent gets amplified and so did the sharp wood resin. Now the scent is just purple wood.
__________________________________
Erzulie's Soft Kiss
"Ripe pink strawberries smeared with honey and bee pollen."
Slightly woody strawberry jam. The strawberry jam's one of those freshly made strawberry jams with whole strawberries, at that point where the strawberries just finished being boiled and smell all warm & sweet.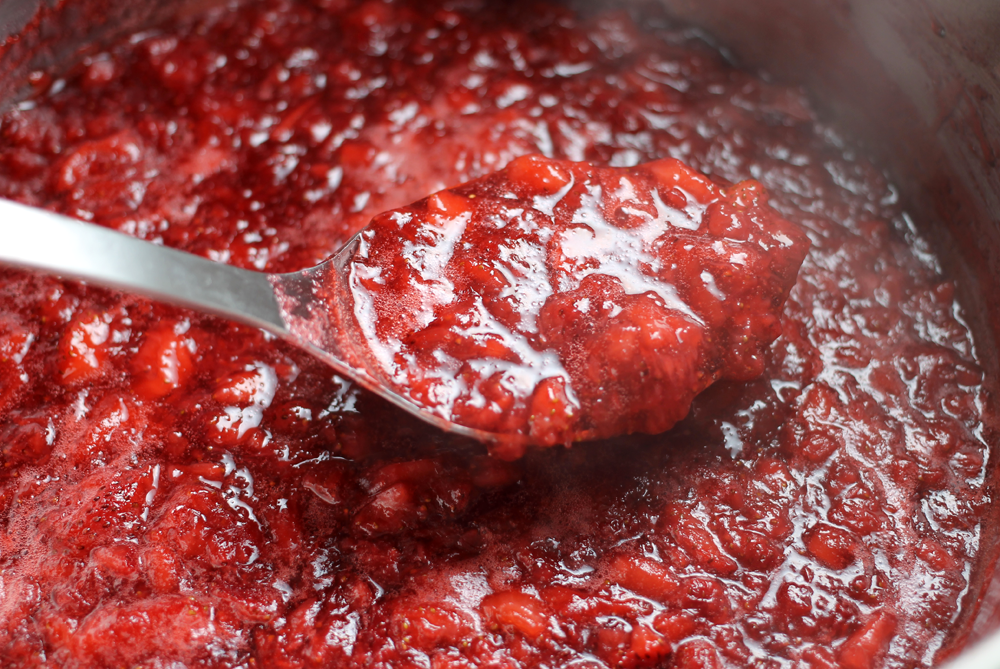 Image courtesy of angelicamademe.com and she has the recipe for homemade strawberry jam too!
TL;DR:
Boiled strawberries.