I subscribed to
Sweet Anthem Perfumes
and got my first set of perfumes. I have to say, the packaging is great.
The rip was from me, I got so excited, I nearly tore it open before I remembered to take a photo first.
Pretty!
____________________________



Customer Service Review

I actually encountered some problems in this subscribtion. I made the mistake of putting my forwarding address as my address initially when I first signed up. I realized a few days later that my mail forwarding company will not ship alcohol-based perfumes, so I immediately messaged Sweet Anthem to ask them to change my address to my cousin's address instead (this was long before the fall subscription boxes were sent out). Meredith from Sweet Anthem confirmed it would be no issue at all.

However, when the subscription came, they sent it to the wrong address -my mail forwarding address. I contacted the mail company asking them if they could just get rid of the package for me. They could...at a $6.50 processing fee. I asked what would happen if I just ignored it..well..then they'll just keep charging me a warehousing fee.

So yeah, I had to pay.

Sweet Anthem tried to make it right by sending me another set free of charge to the right address, but I'll be honest, I'm not too happy about being forced to pay for their mistake.

I still would recommend this subscription since it's so thoughtfully done, but it's definitely not for international customers since most countries won't ship flammable items, and you better make sure the address you provide initially doesn't change.

Anyway, on to scent reviews. As always, all reviews are done until the TL;DR's written. Overviews are written if any scent notes surprise me.
____________________________
Solid Perfume Review
First of all, check out how neat this is!
Oooh...smoooth....
Seriously, little stuff like these make me so happy. I love it when my solid perfumes/lip balms look neat and professionally poured when brand new instead of looking like an interpretive artwork with wax.
The solid perfume definitely has less of a throw than the perfumes -I have to get to an intimate whisper distance to catch a whiff. It also leaves a bit of a wax-like oiliness on your skin. I tried rubbing it in and it stays waxy & oily, even after an hour. Rubbing it in also seems to make the scent disappear faster. By an hour, you'll have to get close to the skin to catch a whiff too.
I get traces on my skin for about 4-5h if I don't rub it in, barely 2h if I do.
____________________________
Lucille
"From an old Germanic ballad: The linden-maiden rests beneath an illuminated grove / night-blooming jasmine fastened in her hair / Surrounded by the memory of ash and smoke and trove, the linden-worm takes flight / off they climb together, through the salty air."
Heart Notes: Jasmine, Linden Blossom
Base Notes: Amber, Rosewood, Tonka Bean
I love the initial scent -it's a cool, almost candy-like rounded floral with a fruity candy type of sweet tartness. There's definitely jasmines in this, muddled with other florals I can only describe as "white florals". It's a scent that's elegant, yet light-hearted at the same time. If I'm picking an ad for this scent, I'd pick this picture:
Though I'd probably get the model to smile more. You're surrounded by giant flowers! That's freaking awesome!
Photography by Jean-Baptiste Fort
Unfortunately, this scent mellows out fast and in about 20 min, what you get is a sweet, light yet rounded white florals. It still smells great, but it's just a shadow of its former glorious scent. After an hour, the scent's more of a heavy, powdery sort of florals. Luckily it's faint by now.
TL;DR: Cool candy and white florals -elegant yet lighthearted.
____________________________

Perfumes Review
This is my first indie alcohol-based perfumes and I have to admit, it's interesting to see the difference. First of all, I can't really figure out the throw. Sometimes, I have to get close to the skin to get the full force of the scent, and then I put my hand down and bam! The scent hits me. It's sometimes so strong, I got self-conscious about the strength. They definitely tend to waft around me more at random times.
With oil-based perfumes, I get a very strong scent at first, which wafts around me though it's strongest where I dabbed the oil. With alcohol-based perfumes, it wafts around me and doesn't smell concentrated on the spot I placed it on. But while my oil-based perfumes gradually gets weaker and weaker until I get weak, lingering traces, alcohol-based perfumes seem to gradually concentrate on the spot where I sprayed/dabbed it. After a few hours, it stops wafting around and I can only smell it on my skin, but the smell is really concentrated and strong.
Anyway, I notice these scents tend to do the weird randomly wafting around thing for about 1-2h and then end up in a concentrated patch on my skin for about 7-8h.
I need to stress that while I didn't find any that worked for me, I still like the quality of these perfumes.
____________________________
Ella
"Aldehydic lavender, smoky black tea and agarwood, strewn with pumpkin spices."



Head Notes: Agarwood, Black Tea




Heart Notes: Lavender




Base Notes: Pumpkin
Oh wow, it's one of those old, dusty citruses. If you've sniffed Solstice Scents' Minister, it's that kind of old, dusty citrus. Only this has a bit of that old English lady scent you can find in Solstice Scents' Manor. So the resulting smell is an old English lady wearing a citrus-scented vintage face powder that's probably a biohazard by now and should definitely be thrown out.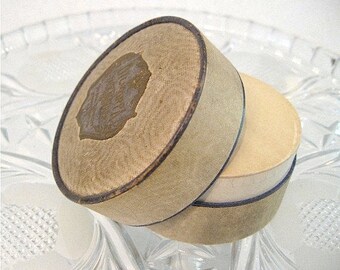 Pretty to look at but probably not safe for face. If you like this, it's actually on sale on Etsy!
Image courtesy of VintageCookEtc on Etsy
While I didn't really like this scent, I actually like the faint traces it leaves lingering on my skin. It's a clean, almost soapy scent that somehow reminds me of my elementary school classrooms back when I was still in an international school. It smells like clean carpeted floors you can roll on, brand new giant cushions, beautifully illustrated children's books, paper crafts, and awesome teachers who make you believe you can do anything you want. It makes me feel really nostalgic. Unfortunately, at this point, the smell no longer wafts around and stays on a concentrated patch on my skin.
TL;DR:
Vintage citrus-scented powder on an old English lady....or Solstice Scents' Minister & Manor crossed together.
Overview:
This is definitely a complex blend and I blame the black tea for causing the dusty citrus smell. If the lingering smell is lavender mixed with pumpkin, I need to find more scents with those notes.
____________________________

Owl
"Indolic jasmine, softened by mimosa and black and white ambers, warmed with Chai spices and juniper berry, all on a base of earthy, grassy, vetiver."
Head Notes: Chai Spices, Juniper Berry
Heart Notes: Jasmine, Mimosa
Base Notes: Black and White Amber
This is a bit confusing. Initially, it's like a men's cologne for an old lady. It's one of those cool, fresh yet slightly bitter type of men's cologne scent...but there's something powdery in it. The powdery scent keeps getting heavier and heavier until the scent is like an old lady musk cloaked in a cool men's cologne. It's like an old lady wearing her husband's coat.
By 10 minutes, it's mostly a heavy, powdery, old lady-ish sort of scent with a bitter muskiness. It makes me think of a cranky posh old lady who's perpetually pissed off because people nowadays are soooo
rude
.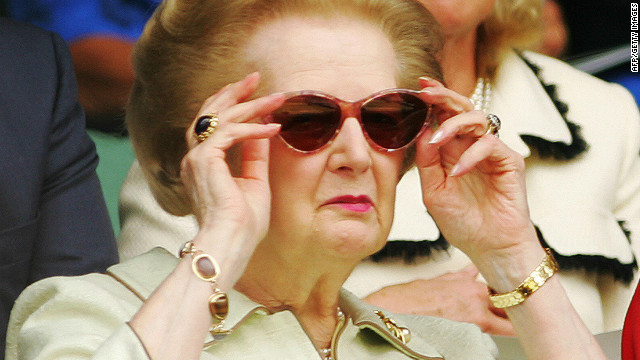 Regardless of what you think about Thatcher's politics, you have to admit she has one of the best disapproving looks ever.
Image courtesy of cnn.com
TL;DR:
Cranky posh old lady.
____________________________
Petra
"Lingering candle smoke, tart cherry, a powdery, vintage style floral center, and a dry-down of real vanilla and resinous myrrh."
Head Notes: Candle Smoke, Cherry
Heart Notes: Heliotrope, Immortelle
Base Notes: Madagascar Vanilla, Myrrh
There's a clay-like scent as well as a bitter, medicinal scent. The bitter disinfectant sort of medicinal. Oh and something vaguely creamy..perhaps vanilla? I've had foot surgery once and this was the scent of my cast..with a bit of something creamy. It's as if a nurse tried to cheer me up by scenting my bandages with a vanilla perfume, only to have the medicinal cast smell overpower it.
The smell this leaves lingering on my skin kinda smells like latex gloves blown up into a balloon.
TL;DR:
Creamy foot cast.
Overview:
I tried sniffing this again. Still medicinal disinfectant.